BREAK thats what i really need.......
A little background, during my student life, I was really in to crafting, all sort of painting, mirror etching... etc. My mom always wake up early in morning for prayerz, I remember there was a time, when the first thing she used to do, was to check my room... for some new stuff.... specially during vacations I was literally making something every night.... which means 7 projects a week... :)
Then i started working & den got married.... got so much busy in my life dat i cud hardly dream of crafting...
Recently when my hubby... asked me to start a blog for all that i make occasionally,... i was really thrilled... (i needed sumone to push me, and thanks to hubby who did that) So, I started a blog, I was super excited. In the last couple of weeks the only thing I could think of, was CRAFT.... in all this excitement i missed few thingz, i didnt do laundry Ooopppssss....
Didnt clean my kids wardrobe...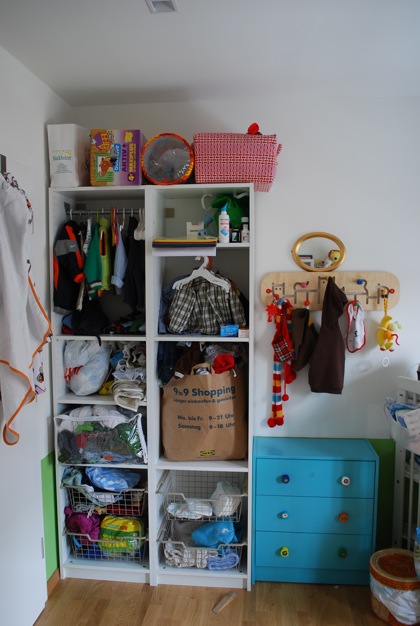 Didnt do any detail cooking....
And on top of it all my little one (Ali) got viral infection .... :( had high fever....
Before blogging, i used to craft occasionaly (once in a month or so) so i had no problemz
but now i was giving more time to my hobby so it was different...
I was really thinking... why out of nowhere i m making life difficult for me...? why am I blogging...? & today I got answer
I AM BLOGGING BECAUSE....
~ Blogging has made me a happier person (now i can experiment all those things, which i really really wanted to do... )
~ Blogging has made me a more active person (I really feel like finishing my household chores so that i can blog, i have something to look forward to...)
~Blogging is a healthy activity, and the best part is that i get to know like minded people, with same interests. Learning a lot everyday.
~And because,
SO the crux of my story is, ITS GREAT TO BLOG UNLESS AND UNTIL YOU CAN ORGANIZE URSELF & FULFIL YOUR RESPONSIBILITIES SIDE BY SIDE.So, ill keep blogging... but first thing first.... I have prior responsibilities to take care of... Blogging is no fun unless your mind is relax and free..
have a great day...
enjoy ur life
irum.